Case brought by Rohingya refugees has raised hopes of justice for Syrian refugees too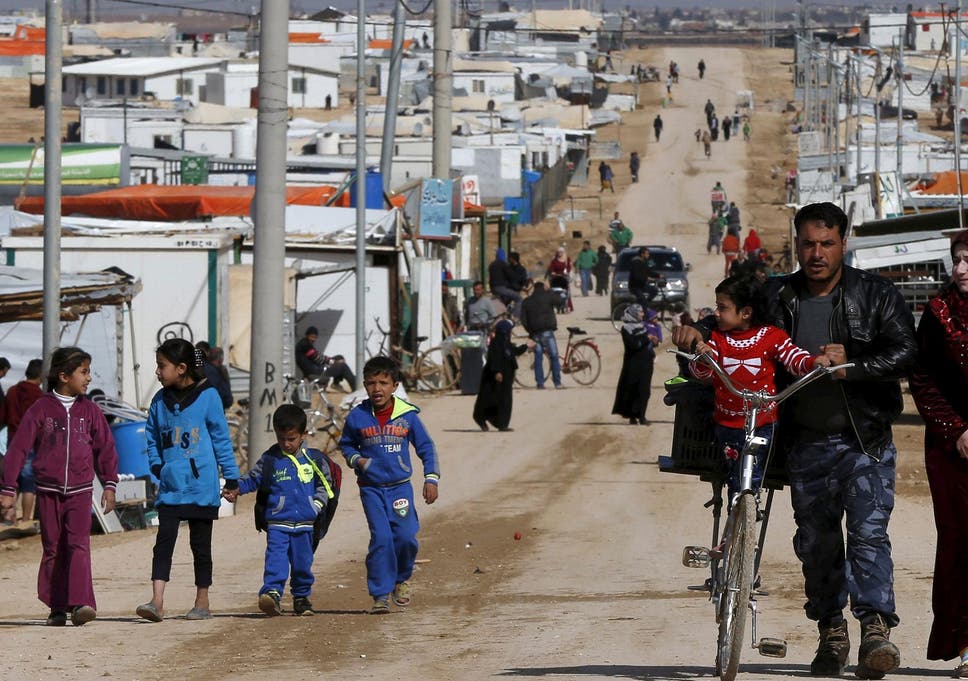 A group of Syrian refugees has launched a bid to prosecute the Syrian government for war crimes, following a similar move by Rohingya refugees in Bangladesh.
Previous attempts to bring a case against Bashar al-Assad's government at the International Criminal Court have all failed because Syria is not a member of the tribunal, and so the court does not have the jurisdiction to investigate crimes committed in the country.
But lawyers representing the refugees, who fled Syria's brutal civil war and are now in neighbouring Jordan, believe they have found a way for a case to be heard.
They will ask the court to prosecute Syria for the crime of "deportation", arguing that relentless attacks against civilians forced them to leave their country. They say that the court has jurisdiction because Jordan, where the refugees were forced to flee, is a member of the ICC.
A similar case was brought to the court by Rohingya refugees who escaped a brutal crackdown in Myanmar to Bangladesh. The ICC prosecutor opened a formal examination into those alleged crimes in September last year, and investigators arrived in Bangladesh this week.
"It's a game changer," said Rodney Dixon QC, an international human rights lawyer and lead counsel in the new case. "It provides a gateway that wasn't there before."
"Many people have been disillusioned about what can be done, what is the value of the ICC when these big conflicts can't be taken on. But now they can," he told The Independent.
Around half of Syria's entire population has been displaced by the nearly-eight year war, with 5.6 million living as refugees outside the country and 6.6 million internally displaced.
The case will aim to prove that the Syrian government's actions led to the displacement and deportation of civilians, which is considered a crime under international humanitarian law.
It is being litigated by a British legal team on behalf of a Turkey-based NGO that works with victims of the Syrian war. The team has collected the testimony of 28 Syrian refugees currently in Jordan, which will form the base of the evidence against the government. They represent a sample of thousands of victims identified by the NGO and who are available to provide testimony.
"Violent acts occurred in Syria which have caused people to leave the country and go to an ICC state. The crossing of the border is the key element in the case. That's a serious crime, to force someone out of their country," said Mr Dixon.
"You don't have to show that the government put these people on trains or buses, for instance, to cross the border: it can be that the repeated bombing of a village forced them to flee to a neighbouring state," he said.
The team will present evidence of violence against civilians, which forced the refugees to flee, but the case will only be able to prosecute for the forced displacement.
"The initial act is a crime as well, but the ICC won't be able to convict on that basis because of the lack of jurisdiction," he said.
A summary of the testimonies from the refugees, seen by The Independent, details a litany of war crimes carried out by the Syrian government.
"I saw a lot of people being shot at by the regime forces, people were being randomly shot including my 18-year old nephew. Two other family members of mine were kidnapped and we never heard from them again," said one of the witnesses in the case, who now lives in Zaatari refugee camp in Jordan.
"My eldest son was being forced to join the regime forces but he refused. He was taken away and brought back to our house a few days later, he was bruised all over and didn't recognise me. He was bleeding and his clothes were torn…. We knew we had to leave again. I left with my four other children and we made our way to Jordan. It was a very difficult journey. I still haven't heard from my son, I don't know if he is alive or dead," she said.
"The ICC must do something about this. We have suffered for too long," she added.
One witness describes how he was rounded up with 200 people in a mass arrest in his town. He was taken to a detention centre where he and others were tortured by being beaten with wire whips and hung from the ceiling.  After he was released, his town came under a relentless bombing campaign that forced him to flee. Witness testimony is currently anonymous, due to security concerns, so exact details of locations and experiences are not yet public.
Another describes how her husband was arbitrarily detained, and threats were made against her by government forces. After living under the threat of constant bombing and fighting near her home, she left for Jordan with her children.
The stories will be familiar to the millions of Syrians who have fled their homes since the war began in 2011, few of whom have held out any hope of justice.
Throughout the civil war, rights groups and numerous UN investigations have built up a wealth of evidence showing the Syrian government has committed crimes against humanity.
The Syrian army has used indiscriminate force against rebel-held areas, including the use of banned chemical weapons, leading to the deaths of hundreds of thousands of civilians. It has detained, tortured and executed thousands without trial.
The last attempt to refer Syria to the ICC came in 2014, when a UN Security Council resolution backed by more than 60 countries to refer the Syrian conflict to the court was vetoed by both Russia and China.
But as the war has died down over the past year, and Assad has all but secured victory, there have have been a number of attempts to hold individual members of the Assad regime accountable.
Last month, police detained two Syrians in Germany and one in France on charges of torturing anti-government activists early in the country's uprising, the first such arrests in Europe against suspected figures in Syria's security services.
Germany has "universal jurisdiction" laws that allow it to prosecute people for crimes against humanity committed anywhere in the world. Such crimes can be prosecuted in France if the suspect is resident there or a victim is French.
The arrests could pave the way for the first criminal trials of senior members of Assad's regime anywhere in the world, and would represent a significant milestone in efforts to hold the government accountable for well-documented crimes against humanity.
Kristyan Benedict, Amnesty International UK's Crisis Campaigns Manager, welcomed the move to prosecute Syria at the ICC.
"The vicious use of 'surrender or starve' tactics conducted by Assad's regime involved a devastating combination of sieges, bombardments and forced displacement, uprooting thousands of civilians and forcing them to live in dire conditions. These have been part of a systematic attack on civilians that amounts to crimes against humanity," he told The Independent.
"These crimes should not go unpunished. Victims and their families have the right to truth, reparation, and justice. Initiatives such as this one offers an innovative approach to ensuring accountability and if successful, it will open up a clear avenue of justice for the Syrians who were driven out of their homes," he added.
A foreign office spokesperson said: "The Assad regime must be held accountable for the deaths of hundreds of thousands of people and for the displacement of half of Syria's population. The UK Government stands by the Syrian people who have suffered some of the most serious crimes under international law."
Ref: https://www.independent.co.uk/news/world/middle-east/syria-refugees-assad-war-crime-human-rights-lawsuit-a8810396.html